DEHA extends our heartfelt appreciation to our partners and clients who graced our booth at the "Vietnam Business Meeting Conference – Nagoya 2023" event held in Nagoya on May 26, 2023.
With the valuable support of our partners and clients, the event unfolded successfully. Despite the constraints of the event's timeframe, we acknowledge that some inquiries may not have received detailed responses. Should our partners and clients have any questions or require further clarification, please feel free to reach out to us directly at the following email address: contact@deha-soft.com.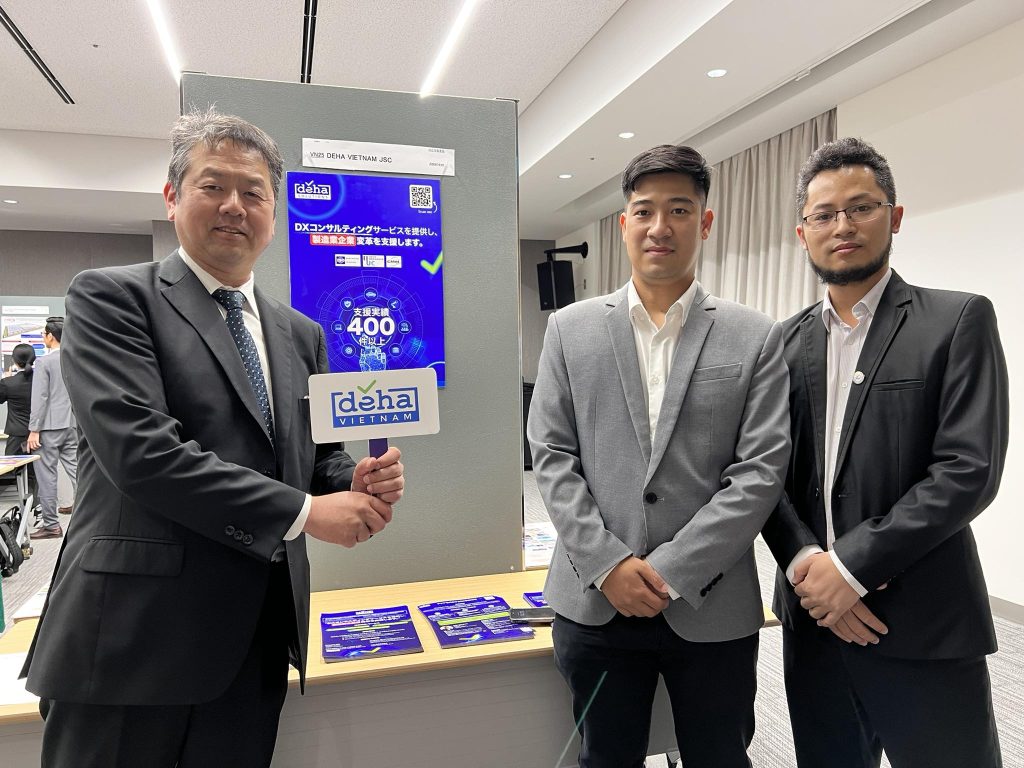 We remain committed to putting in continuous efforts and eagerly anticipate the enduring support and collaboration of our esteemed partners and clients. Once again, we express our sincere gratitude.