On December 19, 2022, DEHA's representatives were at the forefront of innovation as we actively participated in the Vietnam Venture Summit 2022 Forum, a prestigious event sponsored by the National Innovation Center (NIC) and skillfully organized by the Golden Gate Ventures Investment Fund. This annual gathering, known as the Vietnam Innovative Startup Investment Fund Forum – Vietnam Venture Summit, made its grand return with the resounding theme "Shifting Global Capital Flows." The summit served as an invaluable platform for connecting numerous domestic and international investment funds with the vibrant Vietnamese startup community, fostering discussions on the novel opportunities and challenges in contemporary startup investments.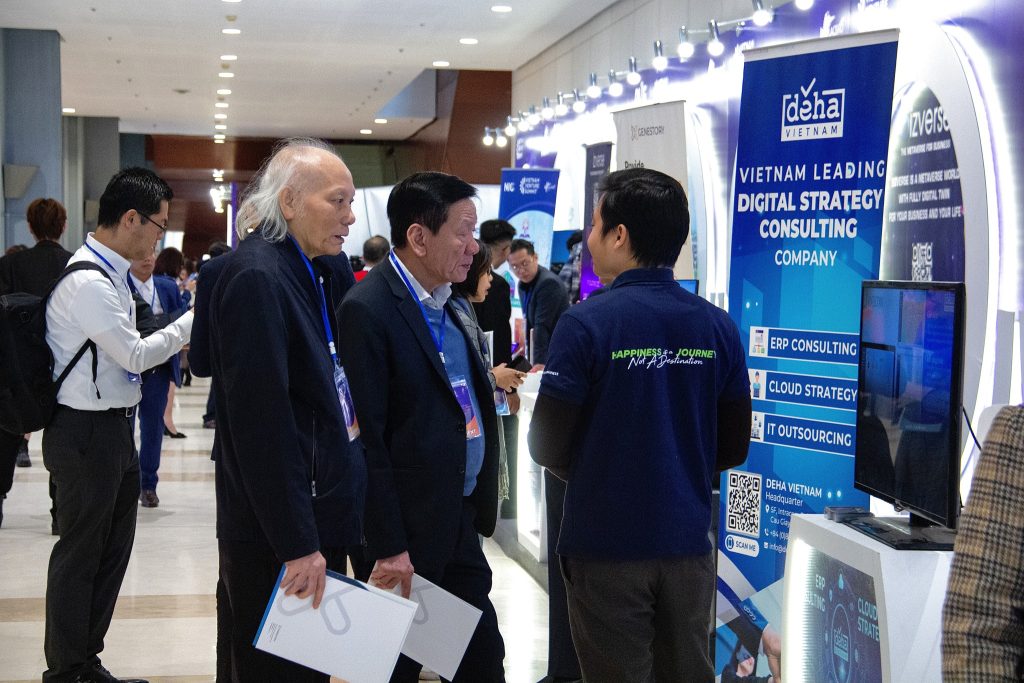 DEHA took its place in the forum as a leading digital strategy consulting firm, catering to both domestic and foreign enterprises. Beyond Vietnam's borders, DEHA has been actively engaged in the realm of digital transformation consultancy, providing invaluable expertise to foreign businesses. This expansion of services has been most pronounced in two strategic markets: Japan and various countries within the APAC region. A noteworthy highlight of DEHA's activities in 2022 was its successful collaboration with joint venture partners on numerous digital transformation projects for Singaporean government agencies and ministries, further solidifying its reputation as a global player in digital transformation.
The crowning jewel of this year's Vietnam Venture Summit was the distinguished presence of Minister of Planning and Investment, Nguyen Chi Dung. DEHA was deeply honored to welcome the Minister and to introduce not only its extensive range of products and services but also the remarkable technological accomplishments the company has achieved over the years in the fields of technology and digital transformation.
In essence, the Vietnam Venture Summit 2022 provided an exceptional opportunity for DEHA to assert its competence, expand its market presence, and take vital steps toward an even more prosperous future. DEHA remains firmly committed to reaching new heights and extending its influence far beyond the horizons of the present.