Crafting Digital Excellence, One Line of Code at a Time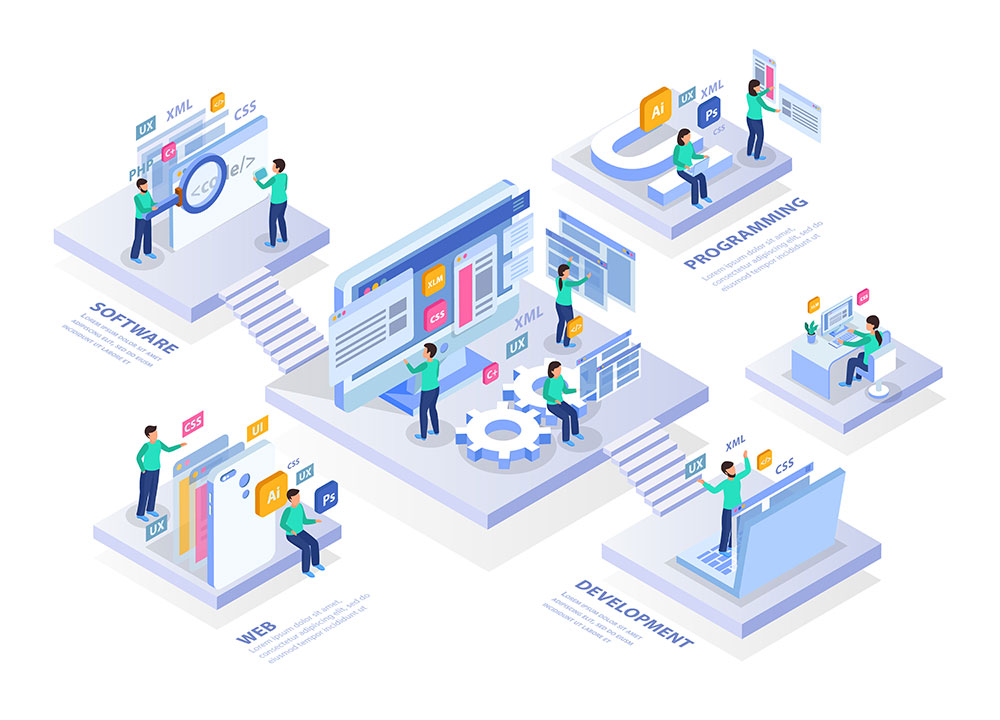 Cutting costs and optimizing time
DEHA Vietnam is your go-to destination for cost-effective and time-efficient software development solutions. With a systematic approach, we ensure minimal disruption to your business processes, all while providing top-tier resources. Our team stays at the forefront of the latest technology trends to create software products that seamlessly align with both your needs and your users' expectations, ensuring your digital success.
Catering to your business demands
DEHA Vietnam stands out for our ability to adapt, our unwavering flexibility, and our innovative approach. We strictly adhere to well-established software development methodologies such as Agile and Scrum, and our team comprises seasoned programmers proficient in a wide array of programming languages, including Java, Python, C++, Ruby, JavaScript, PHP, and many more. Moreover, our proficiency in both English and Japanese facilitates seamless communication and efficient issue resolution, guaranteeing that we not only meet but exceed our customers' requirements and objectives. Our commitment is to deliver comprehensive and highly optimized software solutions for your success.
Globally recognized standards
We take pride in our globally recognized work processes, backed by certifications such as CMMI Level 3, ISO 9001:2015, ISO/IEC 27001:2015, and ISTQB Silver Partner status.
Our software development services encompass a full spectrum of solutions for designing, installing, operating, enhancing, and sustaining software to meet specific customer needs.
This service encompasses various stages, starting from analyzing requirements, creating architectural designs, programming, testing, deployment, providing warranties, ensuring maintenance, and executing software upgrades.
Through our efforts, businesses gain the ability to own customized, high-quality software products while realizing cost and time savings and reducing the inherent risks during the software development process.
For enterprises that seek to leverage IT for enhancing operational efficiency and maintaining their competitiveness in the market, our software development services emerge as the optimal solution.
Gather comprehensive business requirements
System analysis and design
24/7 Operation and maintenance
Briefly describe your project and needs so we can provide quick support.